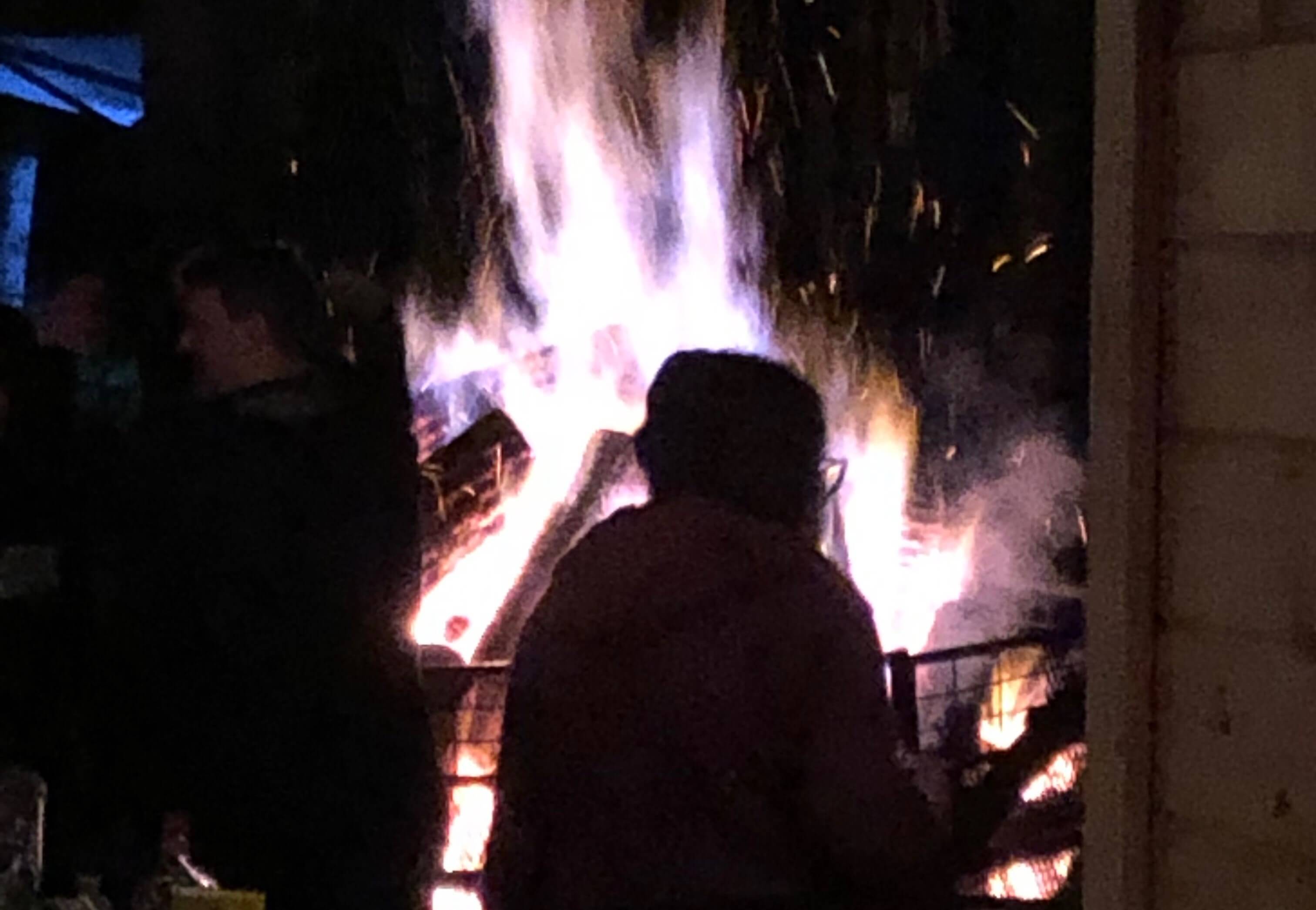 August 30, 2019
Jerret and Erin Ringland – August 24, 2019
The Weather
There are many things I'll remember about this wedding. First, the aforementioned weather: it rained off-and-on literally all night long.
The Venue
It was the first wedding I did at a Clearwater Trading campground, a 100% rustic, private campground. I've literally never seen anything like it.
When you rent the space for your wedding, you get to use of the on-site cabins, you have space to park RVs, and you can get married in the middle of the woods! Seriously, it's magical.
You can find them on Wedding Wire, and read their reviews — believe what you read, seriously. Rain was imminent when I arrived, but the owners popped up a tent and saved the area reserved for dancing. I began hauling equipment in for cocktail/dinner hour and quickly found my table. After setting up for dinner I had time to show one of their younger guests how to use the controller, which is always fun. While setting up I was also able to have a very in-depth conversation with the bride's father about rock'n'roll: one of my favourites things to talk about.
The Dad
And while I mention her father, let me tell you something about this guy. When I met with Erin, I told her to let her dad pick the song their song. So she asked him. And he just couldn't find a song that he felt fit his relationship with Erin — so he WROTE and RECORDED A SONG just for her!! How amazing is that?!?! Below is a short snippet of the song, with Francis Kavanagh (Joe Ireland Band) on vocals and guitar, and Kyler Schogen (Joe Ireland Band) playing additional guitar. The song was produced at SunCave Studios in Bellis, AB, by Kyler Schogen.
So, to continue the story, I had set up for dinner. Before I left the office in Edmonton (2 hours away), thought "I'd better bring all my gear. Having never been to this venue before I'd rather be prepared." Well, thank goodness I did. Because the area for dancing was probably about 200 ft from the space I had for dinner music, the sound would never carry that far in the open woods. So I set up an additional pair of speakers on the deck of the cabin, which allowed a quick computer switch over for the dance.
So I end this with a simple congratulations to Erin and Jarrett Ringland. May your married life bring you nothing but joy and happiness. And if rain on your wedding day is a sign of fertile marriage, Jarrett better be careful if he even sneezes near Erin.
---