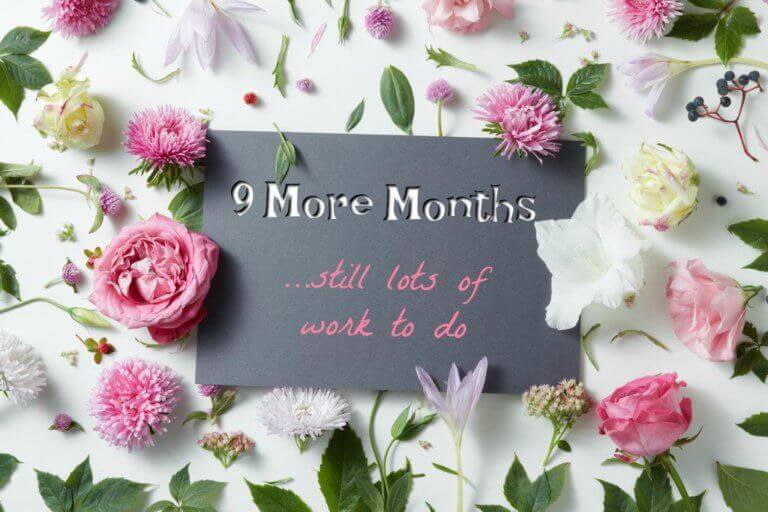 Nine Months Before The Date
Nine Months Before Your Wedding
Chances are you have announced your engagement to the world. It's a big deal!! As mentioned in the Twelve Months post,  you should have already picked a date, set a budget, decided on the size and style (if not a theme), booked an officiant and begun working on your guest list.
But time marches on: you go to work, you come home, you make dinner, watch some Netflix, and do some research, meet with vendors, dream about the big day.  Here's what should be done by now:
Ordered your dress;
booked your vendors (photographer, caterer, DJ (ahem..

 

SOUNDfonix Entertainment), florist, rental items, and ceremony and reception venues);
research accommodations for out-of-town guests, and
begin planning your honeymoon.

 
If you've done all that by the 9 months mark, you are doing good. Excellent, in fact.
It sounds like a lot to be accomplished in just 3 months, but it's not that bad. One day you'll look at the calendar and say "It's NINE MONTHS until we get married!!"  It's not already, this is when its about to get real.
Here's your list of things to do between nine to six months before your wedding
Reserve or pick the location for your rehearsal dinner;
Order the invitations and any other stationery,
Order your wedding cake;
Book your transportation for the wedding day;
Research your registry list items.
Rehearsal Dinner Venue 
You don't need to make a big show of this, you could just opt to host it at home. Often times, parents are more than happy to host a small get-together.
Guest List & Stationery
We covered the guest list pretty extensively in the Twelve Month blog, its time to finish the list and prep the invites. As far as those go: I'm a huge fan of Vista Print, but for any special papers required there are lots of local stationers (with a quick Google search and I found five), ;
Wedding Cake
For this part of the blog we turned to one of our favourite cake artists, Katie Robinson of Katies Kakes, here's what she had to say: "Decide if your venue is serving dessert and if you think your guests will enjoy cake as well or instead. I have had 2 polar opposite sides of the spectrum: at a 200-person wedding there might be nobody who touched the cake or a 200-person wedding where 4 tiers wasn't enough. that's a hard one to judge. I would say be realistic about budget. Don't expect a 4-tier derailed cake to cost $200. Wedding cakes can take upwards of 40 hours to make depending on the style/detail/size/etc. I always wonder what kinds of corners are being cut when someone says they got a quote for a much lower price than mine. Also, having photos or an idea of what they are looking for is always helpful.
For more info on Katie Kakes, check out her Instagram feed.
Wedding Day Transportation
Interesting story from when my wife and I got married. We wanted to save money where we could, so we opted for just a large van rental from a reputable car rental place and had a parent drive the vehicle. But… when we arrived at the time to we were to pick up the vehicle, there was no such vehicle available despite having made the reservation months in advance and there was virtually no accountability and we were almost late. It was not cool. The lesson:  Hiring a limo company, while it might be expensive, might also be worth the stress.
Registry List
Shopping without spending any money. What a dream!! Pick some things that you need, and keep a budget in mind, as a favour to your guests who are supposed to purchase the gifts.
---