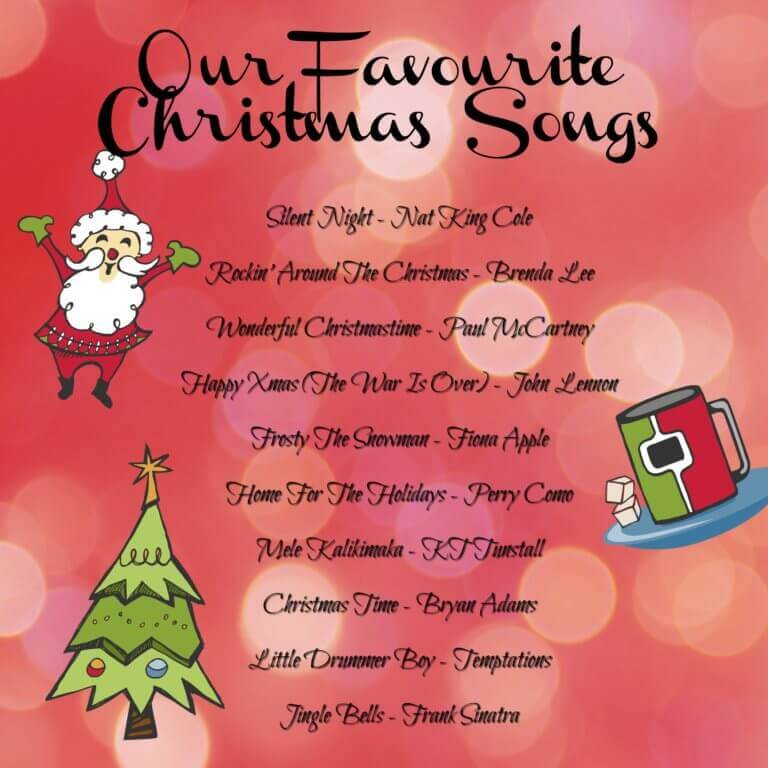 November 27, 2017
Favourite Christmas Songs
This is our favourite time of year.  The warmth of family and friends, the universal cheer, the hot chocolate, the egg nog, the rum, the candy, and of course the music.  We've compiled a list of our favourite Christmas songs below.
We picked Nat King Cole's version of Silent Night, because in our opinion it the ultimate classic version: major respect for Nat King Cole in the SOUNDfonix household.
Of course, Brenda Lee had to be on the list with Rockin' Around The Christmas Tree. Who doesn't think about Home Alone when this song comes on. I know I do.
Two Beatles made the list for their original Christmas tunes. Sir Paul McCartney's Wonderful Christmastime and John Lennon's much-covered Happy Xmas (The War Is Over).
You likely remember Fiona Apple for her 90s hit song Criminal, but I really love her fun take on Frosty The Snowman. This version is a little jazzy, and a very hip version of what is usually a very hokey song.
Perry Como's No Place Like Home For The Holidays captures the feeling of family perfectly. These are my favourite lyrics from that song.
"I met a man who lives in Tennessee,
He was headin' for, Pennsylvania, and some home made pumpkin pie.
From Pennsylvania, folks are travelin'
Down to Dixie's sunny shore,
From Atlantic to Pacific,
Gee, the traffic is terrific."
Mele Kalikimaka is a catchy tune about a tropical Christmas, a greeting from the land where palm trees sway, and KT Tunstall has a great version of it.
Bryan Adams is a great touch of Canadiana to this list. If you're from Canada, you probably hear his song Christmastime every year. Super proud that BA is Canadian.
The Temptations have the best version of Little Drummer Boy. #amirite?
J-I-N-G-L-E Bells. Frank Sinatra is awesome. A highlight of music library for sure.
Of course, there are a lot more great Christmas songs out there than this. Is yours on this list? If not, what is your favourite?
---