August 27, 2019
Taylor Swift vs Mazzy Starr
As a Wedding DJ, I often play Taylor Swift. She's got some really pretty OK songs. LOL. Just kidding, her songs are super catchy. I particularly like "You Need To Calm Down", "Me!" and "Shake It Off".
But just today I was listening to a new pop Spotify playlist (as any Wedding DJ keeping up on new music might do). Taylor's new song "Lover" came on and literally within 10 seconds, I knew the song from somewhere else: Mazzy Starr's 90s classic "Fade Into You".
The similarities struck me so hard, that I immediately pulled out my DJ computer, purchased and downloaded Taylor's new song from iTunes. I ran them side by side. This is what I found.
Without alteration, you see in the image below that Taylor Swift sits around 137.00 BPM, and Mazzy Starr is at 104.79. Taylor Swift is in the key G, and Mazzy Starr in the key of E.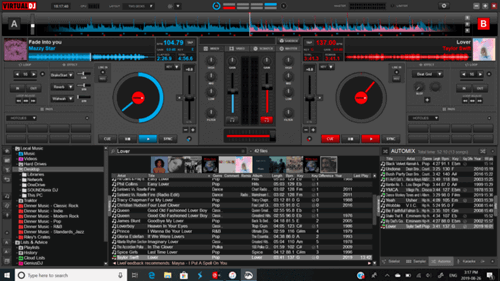 I adjusted the BPM of each song, to meet in the middle, 115.92. What happened was Taylor Swift's key changed to E, to match Mazzy Starr. See below.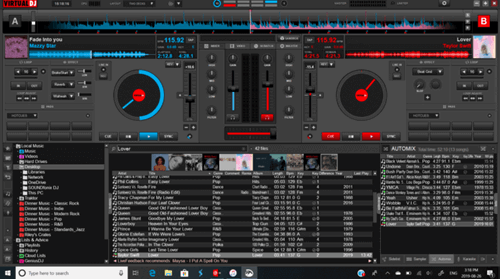 By no means do I think this was intentional, but you have to admit the similarities are striking. Let me know what you think.
Something would be amiss if I didn't encourage you to legally download each song for yourself from iTunes, Amazon, Google or some other legit music source. If you're more of a hard copy music fan, you can find Taylor Swift's album Lover in-store, and you can likely find Mazzy Starr on any number of 90s compilations or soundtracks.
https://music.apple.com/ca/album/fade-into-you/1440848808?i=1440848810
https://music.apple.com/ca/album/lover/1468058165?i=1468058173
Listen to these two great songs, particularly Mazzy Starr's phenomenal song and enjoy. If you like this post let me know if you'd like to see more another Musical Comparison, perhaps in video form next time.
---