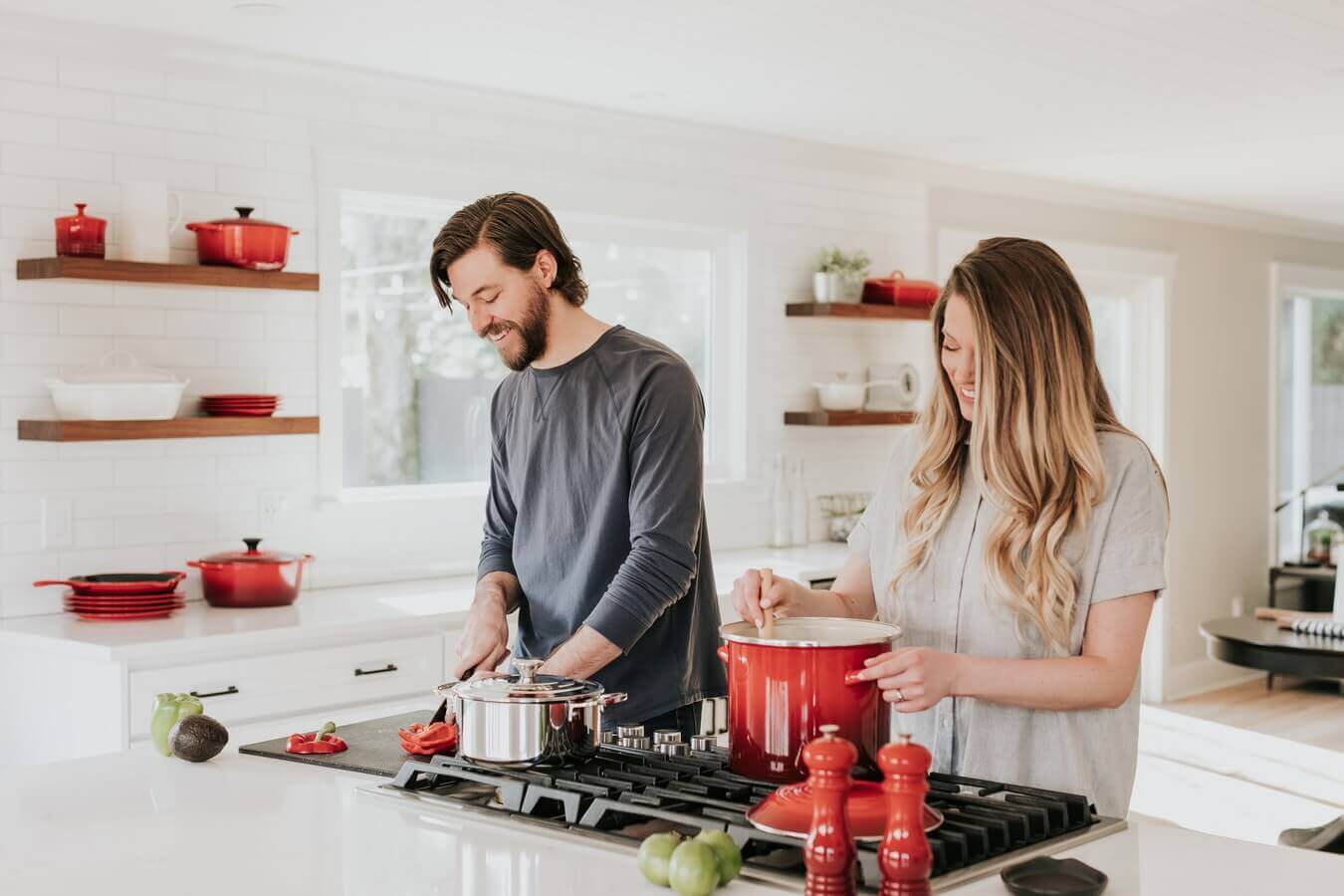 May 11, 2020
9 Fun Things Couples Can Do While Self Isolating
1. Binge-watch a show or have a movie marathon
Pick one of the binge worthy shows that are a few season in on Netflix, Prime or Disney+ and start it from the beginning. Or pick a movie franchise and run with it. Harry Potter, Star Wars, or if you're especially brave, take on James Bond.
2. Find New Recipes and Cook Them Together
We're recently big fans of Thai inspired recipes, it's easy to add new things to your usual weekly Click and Collect order. Try a new recipe, something you've always wanted to try. No excuses, no regrets.
3. Day Drunk, Stay Drunk
All you need is a gentle buzz. Explore and experiment with the stuff in your liquor cupboard, get a little day drunk. Try your hand at making a Cosmopolitan, or an Old Fashioned. Keep it classy, start drinking at noon.
4. Take Turns Hosting A Virtual Party
There no shortage of virtual meeting apps: from Zoom or Google Meet for chatting and catching up on all the hottest gossip to something like Houseparty that lets you play trivia and other fun games with your friends.
5. DIY Spa Date
Cue up your favourite relaxing playlist on Spotify and pamper each other with facemasks, foot massage or whatever. Let go of your cares and inhibitions, Just make sure you finish off with a sensual massage exchange, candles and scented oils included.
6. Find a Common Interest Podcast
Conspiracy theories, true crime, inspirational stories or something. There are so many podcasts out there to listen to, you're bound to find something to listen to. Some of my favourites are Crime Beat, My Dad Wrote A Porno (warning: very NSFW or kids), Crime Junkie, and Celebration Rock.
7. Become Tik Tok famous
Make some fun, silly videos. Dance to your favourite songs, lip-synch to some pre-recorded audio. Tik Tok is a great app to lose hours and hours of your new-found time. Check it out. 
8. Jam Out
There are millions of songs on Spotify. Check them out, put them into a playlist and dance around the house in your underwear. Just make sure you don't mix this tip with the last one. Or do,... whatever. 
9. Clean and Rearrange The Furniture
While I admit, fun and cleaning are not natural bedfellows, doing a deep clean is immensely satisfying. And while you're cleaning find a new arrangement for your furniture; make your room more conducive to visiting, for when your allowed to,... you know, have people over.
---