June 23, 2017
All The Small Things
Being a DJ, I have been to many weddings. Some have themes, some do not.
I think themes are great! If there's something that you love enough and its a major part of who you are, I say "Go for it!"
But a word from the wise, it's the small things that really pull a theme of an event together.
I love little subtle touches of a theme, like this one I did just a few weeks ago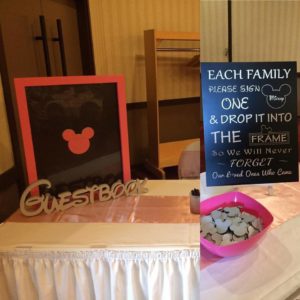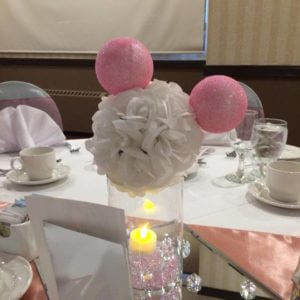 The colours where a muted pink with white and the theme of the wedding was very subtly pulled off as a Disney inspired.
The first thing guests saw when they entered was a tastefully decorated sign-in table where they were asked to sign a little piece of card stock shaped like Mickey's ears and Disney signature-esque 'Guestbook' sign.
As I began setting up, I clued into just two more little Disney-inspired elements:
1) On the head table, there was another Disney signature-esque 'Mr and Mrs' sign. A very cute and nice touch for the head table.
2) The centrepieces were a Mickey Mouse style head resting on a clear glass stand.
This is an example of how to subtly incorporate a theme into the biggest day of your life. Having clear but subtle theme allowed me as a DJ to work in a few Disney songs into the dinner music without pushing it over-the-top. I snuck "Be Our Guest", "Can You Feel The Love Tonight", "A Whole New World" and,  "So This is Love", among others into the dinner music.
---