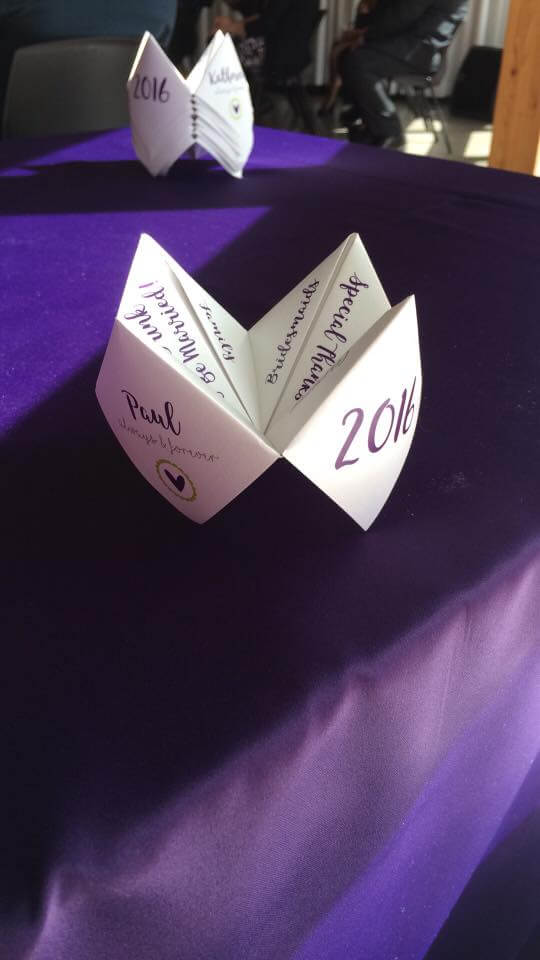 March 10, 2017
Gifts and Favours
Tabletop gifts
These are items that are placed as table decorations for your guests to take at the end of the night. These are not intended to be expensive gifts,
I've seen everything from the candy satchel to homemade jams and jellies, and small flower arrangements to homemade wines. I've even been to a wedding where the married couple both really liked penguins, so each couple got a cute little 3″ tall plush penguin keychain, they told me they had ordered them online for less than $150.
I've posted a bunch of stuff to the SOUNDfonix Pinterest page. Have a look at some of the neat ideas. Pinterest is your friend.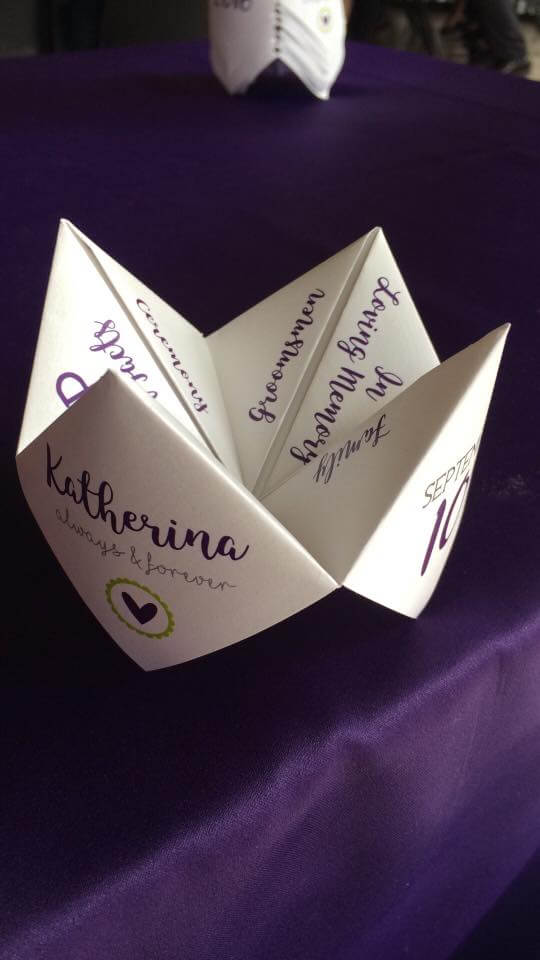 Here's neat idea I saw, that simply requires that you know someone who is relatively adept at Adobe Illustrator. This was from a wedding I did just this past summer. The program for the ceremony was done in the form of one of those origami paper finger games. Credit goes to the couple Paul and Katherina, this was a wonderful idea, very cute and well received. I wish I knew who designed these.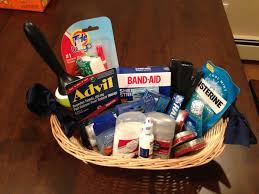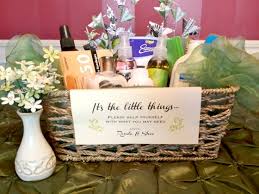 Bathroom Favours
But there are also what I call bathroom favours. These are little baskets made up of little a few hygiene items, body spray/cologne, mints, Listerine strips or mini bottles, kleenexes, static guard, a comb/brush, bandaids, advil/tylenol, antacids… I've seen some that even include a couple of condoms, you know just in case. These are just small incidentals that might come in handy at various points through the night. Stick of deodorant are sometimes included, but some people (me) might find it weird to use a random stick of deodorant.
---